As the evenings get longer, I've started to spend more time exploring the hidden corners of Paris.
Coming to the end of my year abroad, I've found myself frantically checking off things I've yet to do. A couple of weeks ago I spent my last ever weekend in Champagne with Megan as she got ready to say goodbye to France.
The past few weekends have involved a lot of Champagne drinking, as we spent a whole day at Le Salon de La Revue du vin de France sampling beautiful champagnes (and the occasional glass of wine). Whilst Meg sat there happily sipping on €200 a bottle champagne and spitting it straight into the bin, I couldn't bring myself to do the same and ended up getting slightly tipsy.
The French Open/Roland Garros is well under way and I was lucky enough to be invited to go and even managed to see a match on Court 1.
The weather has been awful lately, and in spite of the lack of strawberries and cream, I felt very much like I was back at Wimbledon.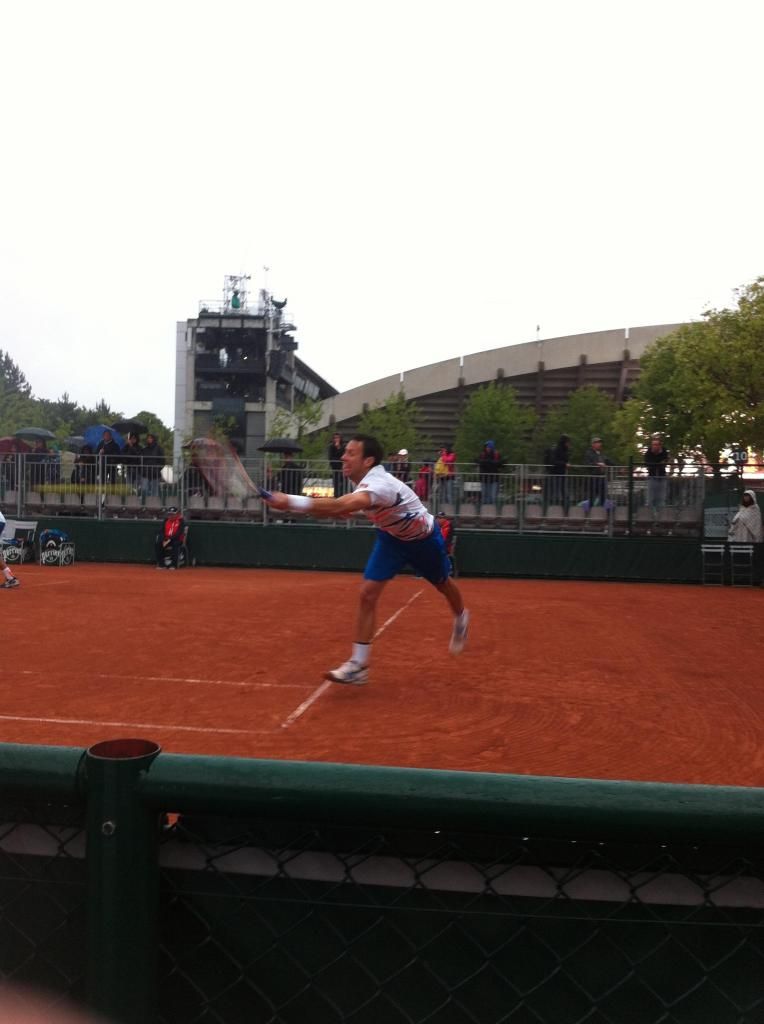 Daniel Nestor - Serbian Canadian doubles tennis player who was once world number 1 in doubles.
The following day was a bank holiday in France so Lucy and I decided to do the Promenade Plantée, a rooftop walk through the west of Paris which was once a railway line. It is truly beautiful and I think it often gets overlooked and forgotten as it isn't in central Paris.
It is only a 5 minute walk from Bastille metro and takes you all the way to the Bois de Vincennes.
We then wandered over to the Pere Lachaise, the largest cemetery in the city, to cross one more thing off our Paris bucket list.
Whilst it might seem a little odd to spend an afternoon in a cemetery, it really is one of the most peaceful places in Paris and is the resting place of many notable people including political figures, authors, philosophers and singers.
Oscar Wilde's grave, which is no longer covered in lipstick kisses and is now surrounded by glass