Last week I decided I was going to start saying yes, making sure I did something every day. Paris, like any capital city, is full of culture and I decided that I needed to start getting out more and making the most of my evenings after work. This post isn't going to be toooo wordy, just lots and lots of pictures of my past week!
"Our ancestors weren't all Gallic"
On Wednesday night we headed down towards the 2nd, near the Louvre, for a burger at a place called Blend that Shyam had told us all about. Despite asking for mine to be "bien cuit", it still came out a bit pink. I'm really not sure about this whole eating your meat practically raw thing that the French love so much...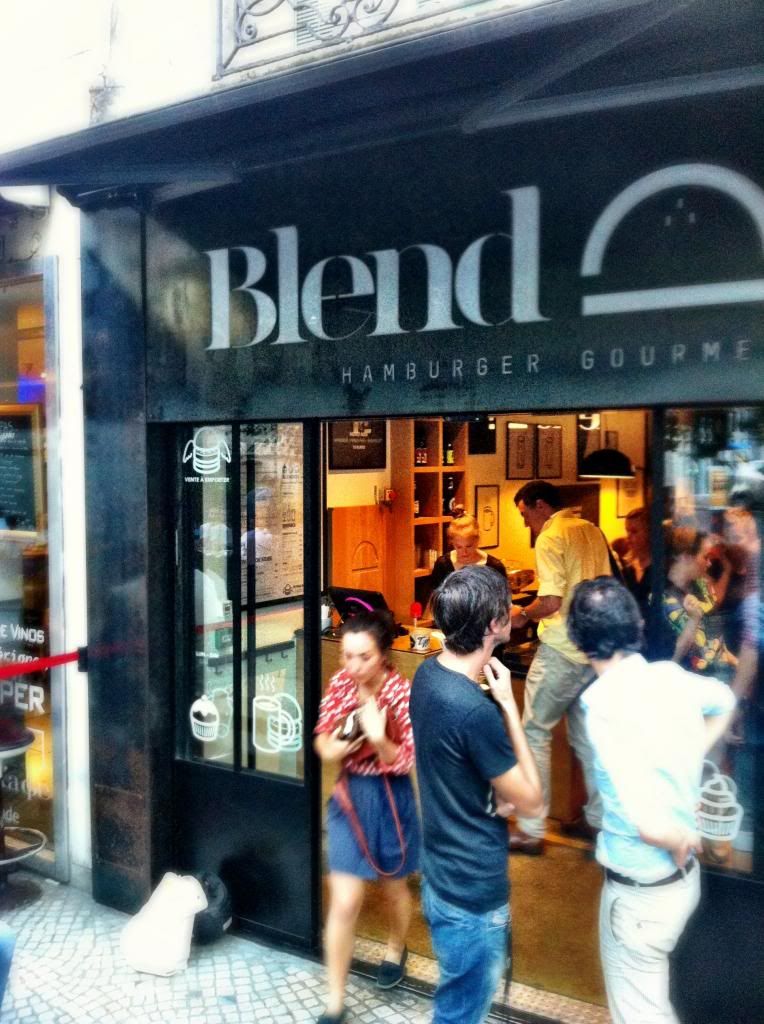 On Thursday, after stopping off to see the Paris Plage near Chatelet (which is beyond cute, I don't know why the locals moan about it so much?) we went to the Sacre Coeur to see Midnight in Paris for free at one of the Clair de Lune open air cinemas. This actually made me (and Michael!) feel a bit emotional, seeing this beautiful city on a screen in front of us, only to turn around and realise that I actually live here.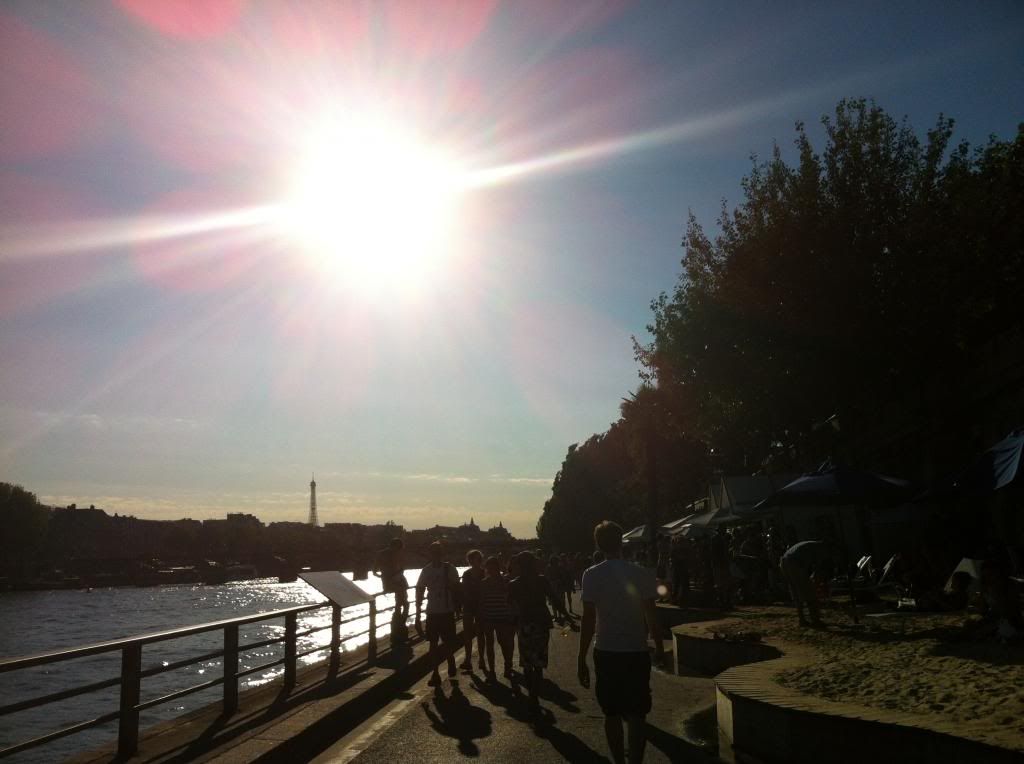 Cinema screen in front of the Sacre Coeur, excuse the blurriness!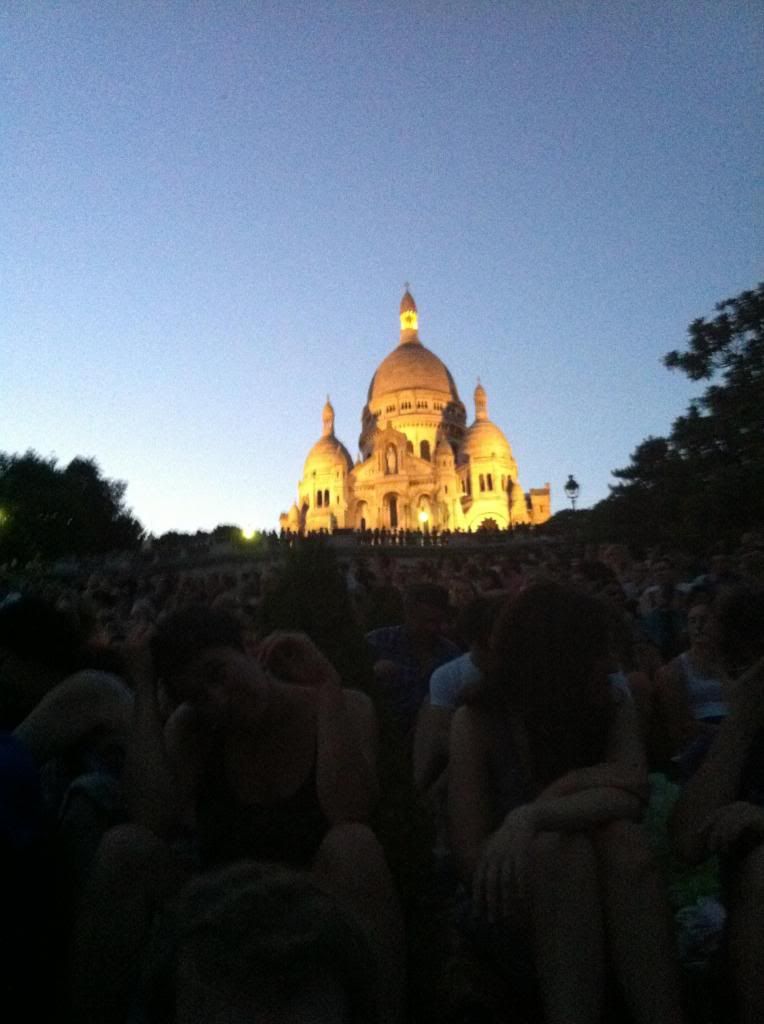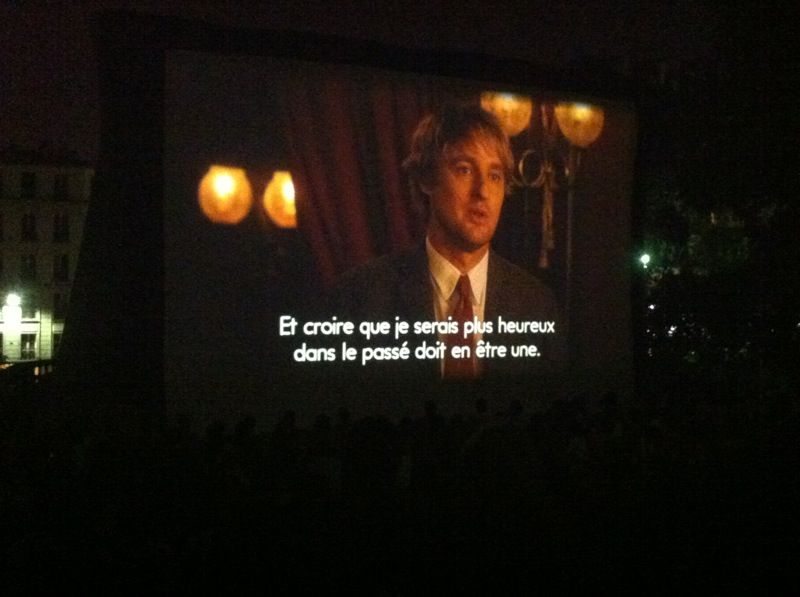 On Saturday we headed over to the Palais de la Porte Dorée, a beautiful museum with an Art Deco style interior, where they were showing an exhibition on immigration in France. This is such a controversial topic over here, but it's something that I am really interested in so I jumped at the chance to go.
In Paris, most museums are free for young people under 26.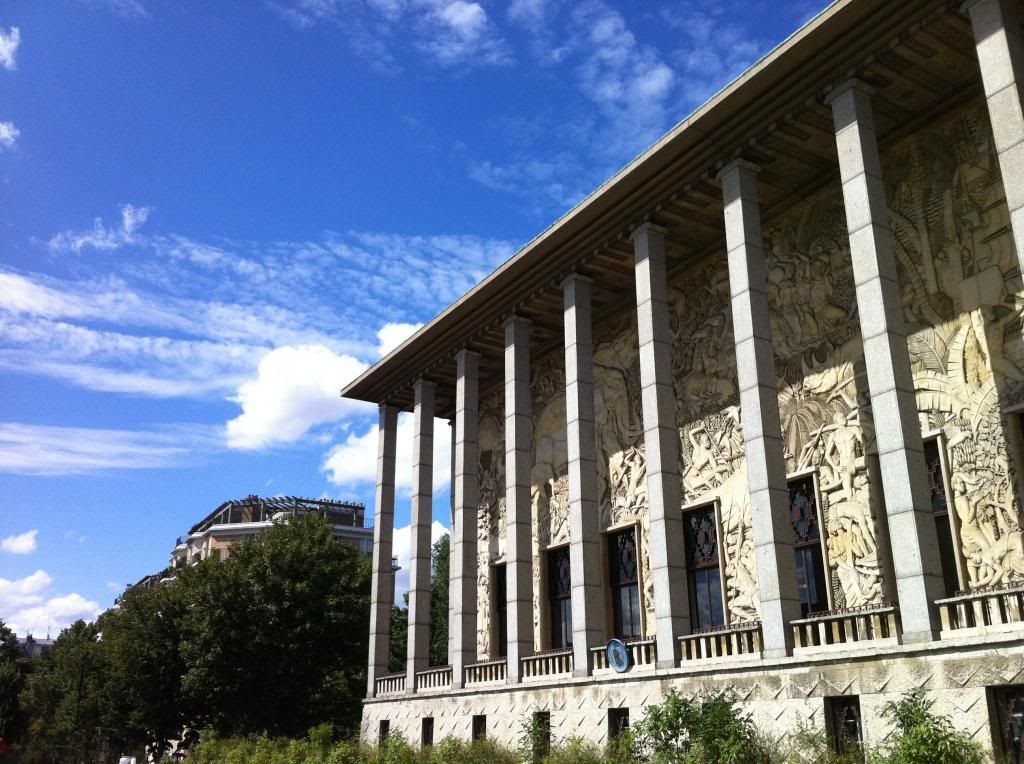 This poster makes reference to the immigrant community doing the jobs to make
Paris clean, that without
them it would be a mess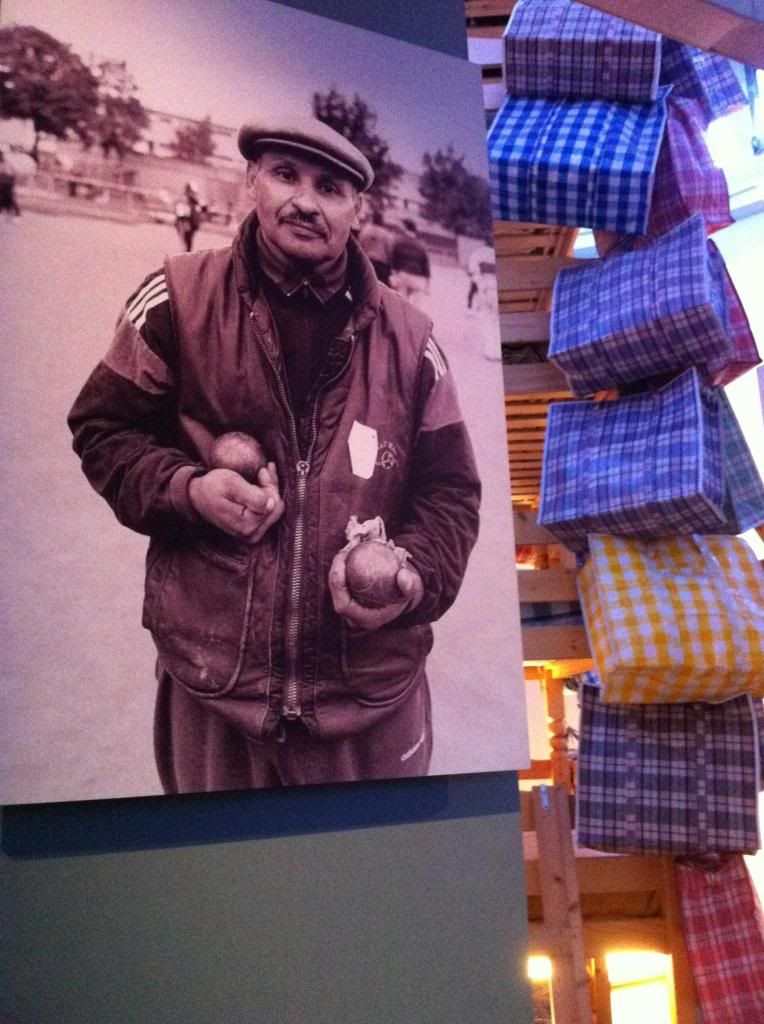 Sunday evening, after spending a day venturing out of Paris and into the banlieues to find an Ikea (which was weirdly comforting, being somewhere SO familiar) with my lovely pal Hellen, we headed to Chartier in Grands Boulevards. The girls had been already before, but I was beyond impressed. It looks like a train station and straight out of a film set and is incredibly cheap, I'm talking 3 courses and 3 glasses of wine with change from €15. We walked straight in to our table for 6, but as we left the queue was going right down the road.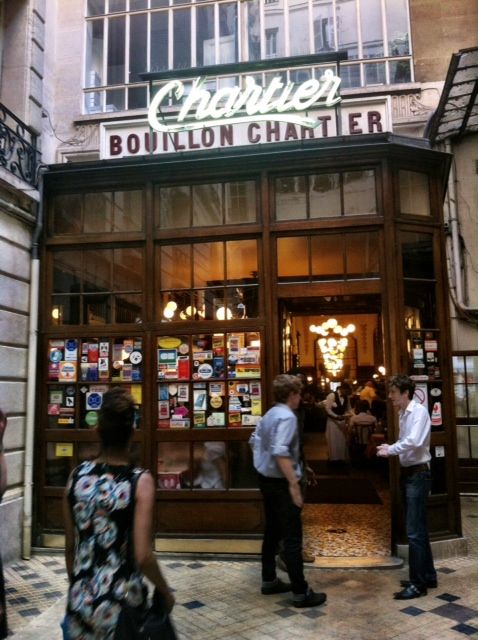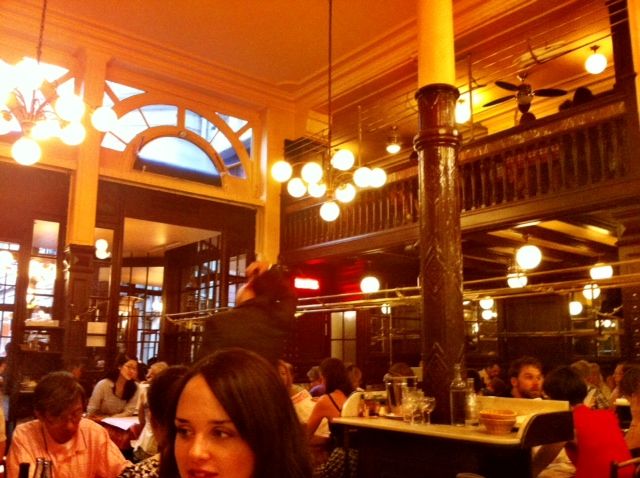 I've started this week as I mean to go on, yesterday after work Michael and I had a Marketing outing after work, where we went and sat in Belleville Park which Michael thought was amazing and the nicest park in Paris (he had clearly forgotten about
Le Jardin du Luxembourg
etc) while I just spent the whole time wondering what we were doing in some park in the ghetto that had been built in the late 80s and therefore wasn't pretty at all, just functional. To be fair it did get nicer towards the top, but I was much happier when we went to a café for a Chocolat Viennois complete with a flirty French waiter.
"One must be wary of words" - An art installation in this Quartier Bobo (hipster)
After work today we were going to carpe that diem and go up the Eiffel Tower, but the weather wasn't too great so decided to just be tourists instead and see a Parisian Statue of Liberty and that bridge from Inception (right by Bir Hakeim metro station in case you were wondering). I was going to walk home, considering I could essentially see the office buildings at the end of my road from the Eiffel Tower, but the estimated journey time on Google Maps told me it was a no.
Did not appreciate this chico walking into my photo, but turns out Michael isn't that great with this kind of thing so the other attempts weren't acceptable to put up haha
Seriously, congratulations if you made it to the end of this post!
A bientôt!
Sophie