France has this wonderful thing where if a bank holiday falls on a Thursday, you'll often get given the Friday off to make a "pont", or a bridge.
So I decided to jump on a plane away from the rain in Paris and head straight to Valencia, Spain to spend the long weekend with one of my best friends, Jade.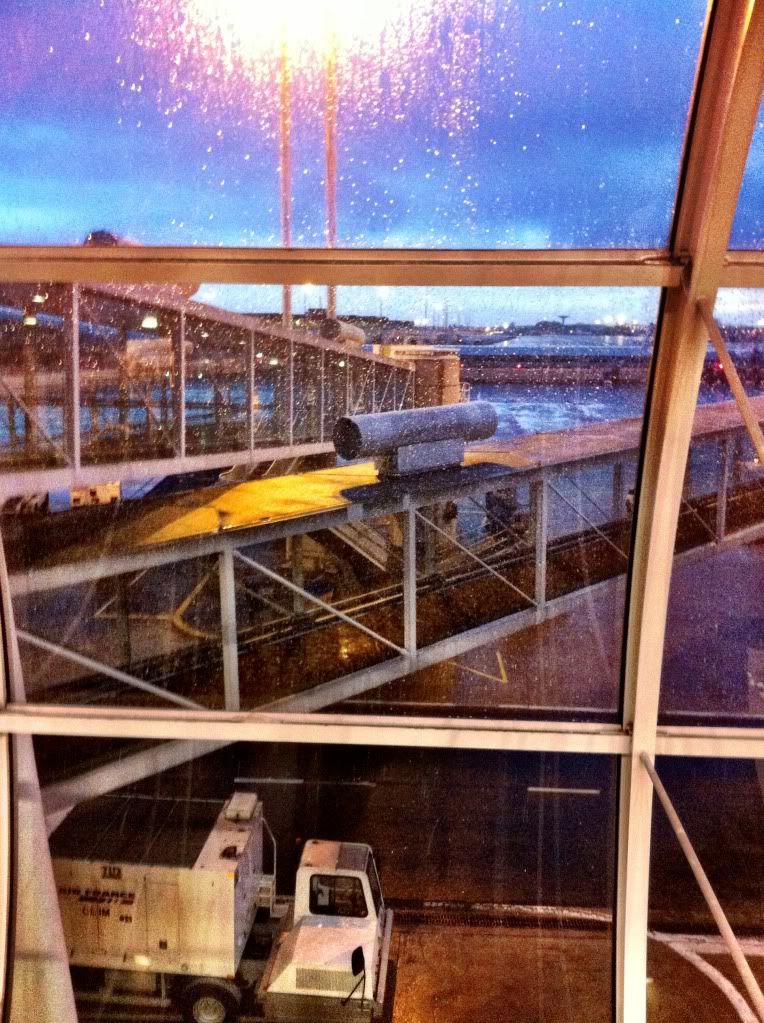 Charles de Gaulle Terminal 2. In the rain.
I arrived in Valencia, jumped into a taxi straight to Jade's, and decided I'd practice my Spanish on the taxi driver. We had a great conversation in Spanish, well, I say Spanish, he spoke Spanish and I spoke some kind of new dialect of Spanish and French mixed together. I'd be sat there thinking yes, I can do this and all of a sudden he'd say something and I'd reply "oooh, d'accord."
The next day we headed to the beach, P
laya Malvarrosa.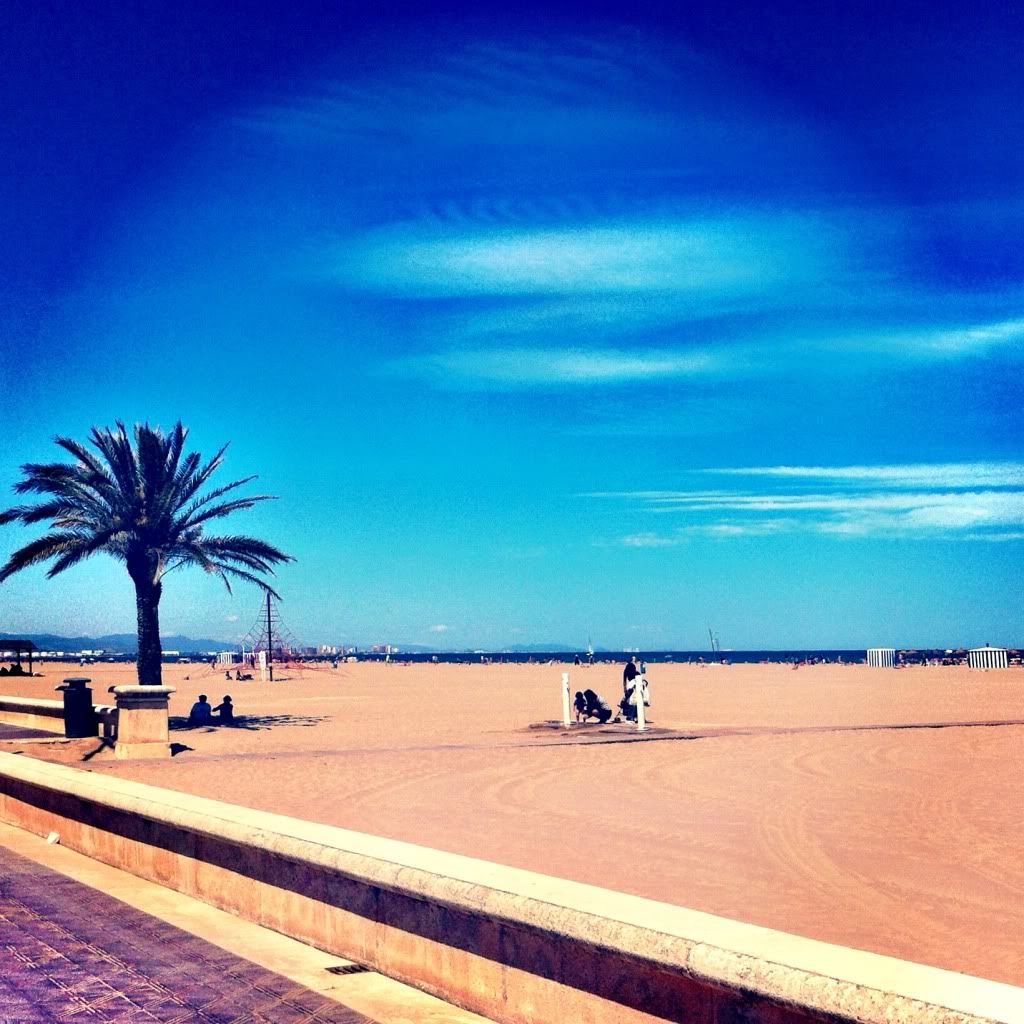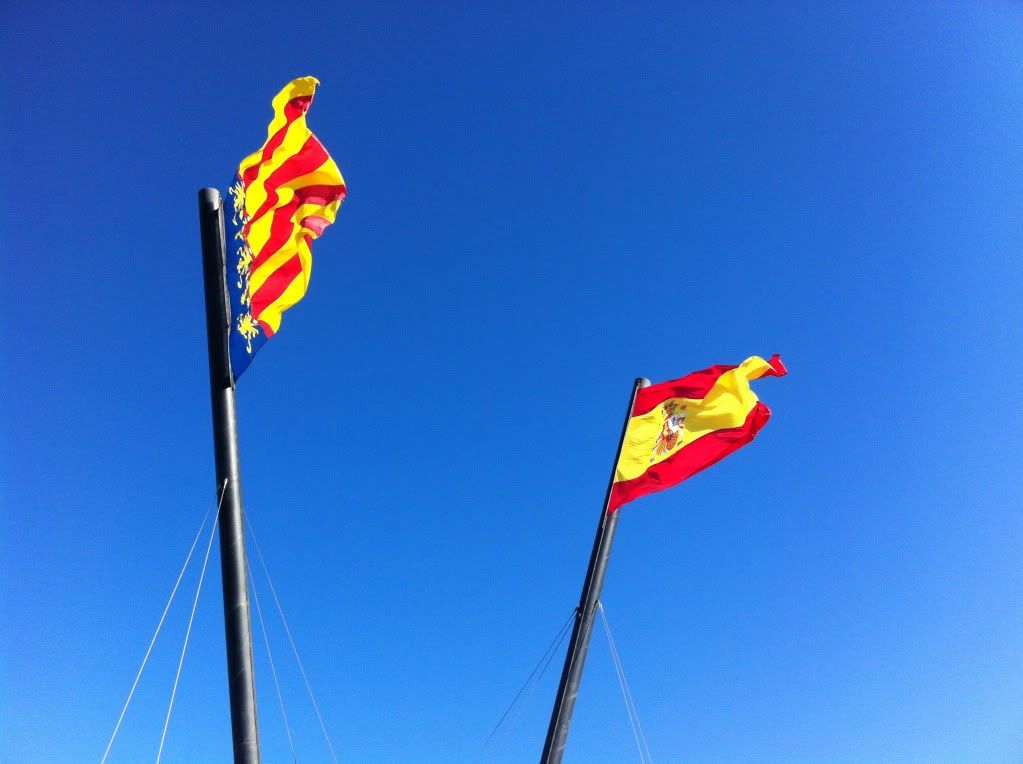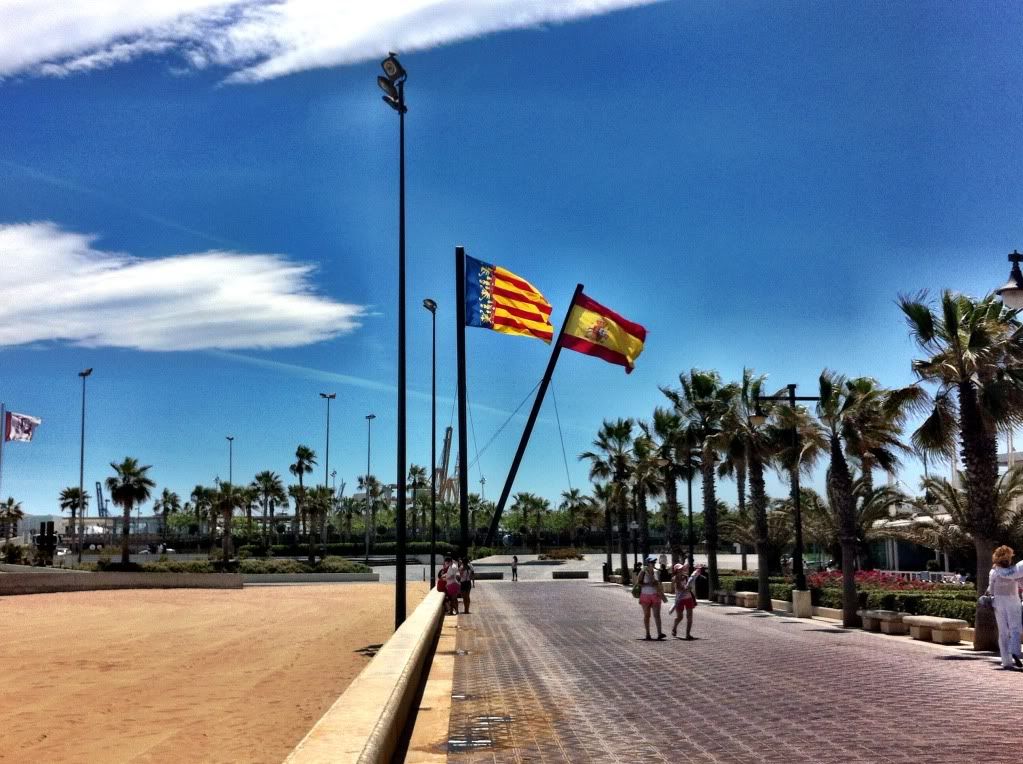 After a few bitter mojitos we packed up our bags and set off into Valencia city for some retail therapy. Valencia is truly beautiful, and I noticed a lot of buildings seemed to have been inspired by the ones here in Paris.
After stopping off at a cashpoint, with a built in webcam that really did excite me more than it should have, we picked up some cupcakes and headed home to relax a little before fiesta time.
A quick snapchat to all my friends, just to let them know it was fiesta time and me and my €4 bottle of Vodka were ready for a night out.
Only we weren't. Because in Spain, you don't leave until 1am. Whilst the past 10 months in Paris have shown me that Europeans like to do things a little later, there's still a part of me that seems to consider leaving for a club at 11pm super late and getting home at half 2 a wild night.
We jumped in a taxi to the club, which cost us only a couple of euros each (I don't think I'll ever get over how cheap taxis are in Spain) and headed for Deseo 54, Valencia's gay club.
The next day we headed to the beach again, and then wandered through the park to the
Ciudad de las Artes y las Ciencias, a kind of cultural arts and sciences building. I'd forgotten all about the whole "Hola Guapa!" thing that Spanish men like to call out to you so much, so it probably wasn't the best idea wearing a summer dress through such a busy park.